What to Look For in a Trophy Company
When researching a place to buy trophies, you have many alternatives. So how do you choose one trophy company over another? Here are some things to consider:
Price
What is your budget for trophies and awards? If you are on a tight budget, you might price shop trophy companies and focus on trophy manufacturers for the lowest trophy prices. Watch out for misleading headlines like "Trophies as low as $2.99" – these prices may only be available for quantities of over 1,000 of the same trophy and may not include engraving. Always look for the price bracket that corresponds to the number of trophies you will actually be purchasing. Look for extra surcharges for color or type of trophy base, length of column, engraving, or rush processing. Compare apples to apples when looking at one trophy company versus another.
Quality
There is a great difference in the quality of trophies available. Watch for the description details so you don't end up getting trophies that are perceived as "cheap trophies". Higher quality trophies typically have a marble base instead of a plastic base. Felt tabs on the bottom of the marble trophy base will keep the trophies from scratching furniture. Finally, metal trophy figurines add a look and feel of traditional quality to trophies, but will also add to the price.

Timing
Timing is critical when ordering your trophies. Traditional trophy shops typically take 10 days to 2 weeks or longer to make trophies and awards. Internet trophy shops take 1 to 5 days plus shipping time to make and deliver your trophies. QuickTrophy, for instance, makes and ships nearly all trophy and award orders within 24 hours of receiving them ensuring you the fastest turnaround time possible. Some orders are even shipped on the same day they are received. Be sure to include shipping time when considering your trophy source.
Shipping Costs and Options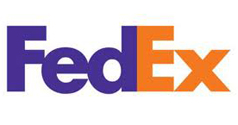 Many on-line trophy companies have a free shipping policy offering free UPS or FedEx Ground shipping on orders over a given sale amount. QuickTrophy, for example, offers free UPS Ground shipping on all orders over $100 within the continental US. Shipping can be expensive, particularly for rush shipping. A rule of thumb is that 3-Day shipping typically is twice as expensive as Ground shipping; 2nd Day Air shipping is twice as expensive as 3-Day Shipping; and Overnight shipping is twice as expensive as 2nd Day Air shipping. The US Postal service offers shipping options as well and these may be less expensive, but they generally do not guarantee delivery dates and do not offer the level of tracking available with UPS or FedEx. To estimate the cost of shipping by different methods and the transit time needed for each method, QuickTrophy has developed a Shipping Estimator utility. Simply type in the number of trophies you need and your zip code to find out how long it will take to get your trophies shipped to you and how much each method will likely cost.
Customer Service and Reputation
True customer service seems to be a thing of the past. But the value of true customer service can hardly be underestimated. If you are dealing with a local trophy shop, ask your trusted friends and neighbors about their experiences. If you are looking on the internet, check for customer reviews or the BBB Online for experience ratings. Do your research. Call or email with a question and see how well and how quickly they respond to your inquiry. If they are prompt to help you and provide you with good customer service, then they will likely do a good job providing you with quality trophies and awards and in the unlikely event that something goes wrong with your order, that they will stand behind their products and services and make sure you are completely satisfied.